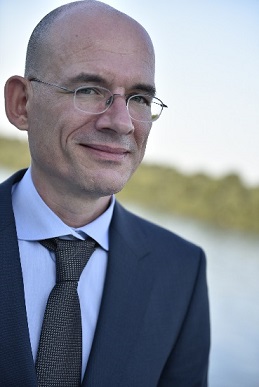 Arie Uittenbogaard
— Nice to meet you! —
Arie is a kind young gentleman, full of good intentions. He received his Bachelor of Science degree from the Maritime Institute in Vlissingen, the Netherlands, and spent the following few decades bobbing about the world's oceans on cargo ships, fishing boats and passenger cruisers (even oil rigs for a few long, windy summers), analyzing and restoring complex systems.
That sounds jolly interesting but is in fact fantastically boring. In order to not succumb to cerebral atrophy, Arie began to study Biblical sciences such as Hebrew, Greek, quantum mechanics, chaos theory, prime number distribution theory, world history and cosmology. His time off he spent visiting universities on all continents, swapping notes with professors and eating pizza in the campus cafeterias.
All that junk food led to a whopping burnout, which effectively ended both Arie's blooming career as engineer, and the happy symbiosis between his wage and campus pizzerias. But, being the wunderkind that he is, Arie quickly regrouped his wits and settled in Serbia where he found his propensity for personal disaster blend away in the national background.
Today he is the celebrated author of more than 3,000 articles, a novel, some award winning short stories, and online Biblical Hebrew and Greek Dictionaries. He is working on an interactive and interlinear online version of the Bible and is about 70% done. Progress is pending funding.
When he isn't writing or lecturing on the mysteries of the Bible he imparts what little he knows about technology, international trade and social virtues to local entrepreneurs, students or any other willing victim.
One evening per week he teaches English conversation at a local language school, which is so much fun that he plans to expand it into something bigger and even more fun. When he has absolutely nothing else to do, Arie looks into green energy and conservation technologies and hopes that some day very soon Serbia will be rich enough to implement programs to promote these issues.
Intrigued? Wanna play? Feel free to drop Arie a line... via email (preferred), via Linkedin, or via Facebook (not preferred).
Some of Arie's personal blog posts that may be helpful: